Series: Mythos Academy
Book 6: Killer Frost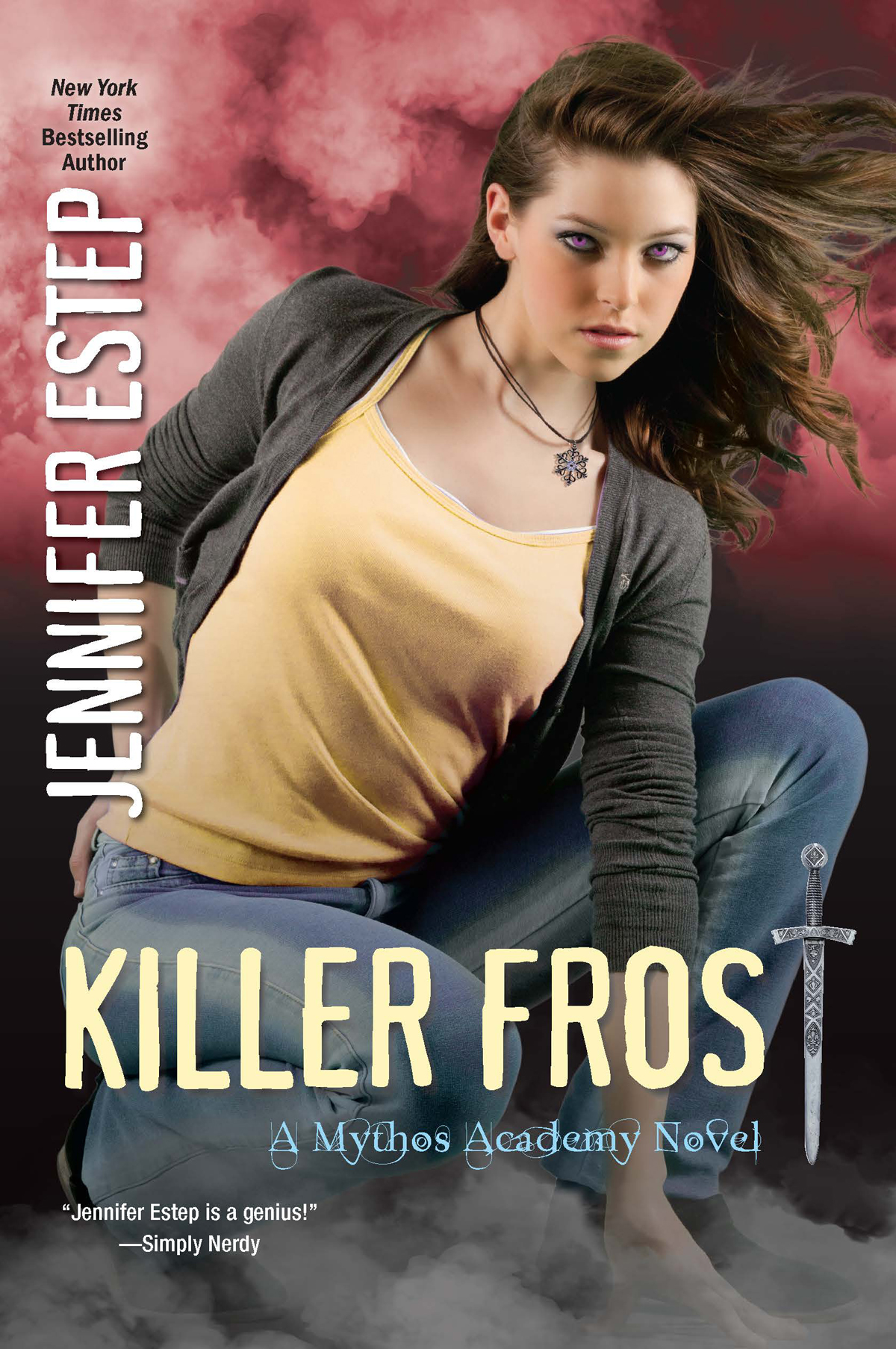 Goodreads Description:
I've battled the Reapers of Chaos before–and survived. But this time I have a Bad, Bad Feeling it's going to be a fight to the death … most likely mine.

Yeah, I've got my psychometry magic, my talking sword, Vic–and even the most dangerous Spartan on campus at my side, in Logan freaking Quinn, but I'm no match for Loki, the evil Norse god of chaos. I may be Nike's Champion, but at heart, I'm still just Gwen Frost, that weird Gypsy girl everyone at school loves to gossip about.

Then someone I love is put in more danger than ever before, and something inside me snaps. This time, Loki and his Reapers are going down for good … or I am.
Review:
Killer Frost is the final book in a 6 book series by Jennifer Estep. It follows Gwen Frost, who is a young girl in an academy for descendants of various mythological and historical cultures: Spartans, Vikings, and Bards etc. It doesn't focus on one particular culture or mythology. Gwen herself is a Gypsy. She has what Jennifer Estep calls psychometry magic. Whenever she touches an object or person, she can see it's past and feel any emotions attached to that object or person.
On the surface, The Mythos Academy series is your pretty basic YA story. Girl feels alone and is drawn to the most popular boy in school who happens to be a bit mysterious. Something happens that shows he's just a normal and good guy and the two end up happily ever after. However, the books are saved by the mythology. The real story isn't Gwen falling for a boy (it happens but it isn't the ONLY thing that happens) Killer Frost is the final compendium where as the champion to the Goddess Nike Gwen has to use her psychometric to find a way to destroy the God Loki before he is brought back to life by his followers. The plot is a bit Deathly Hallows meets Heroes of Olympus by Rick Riordan but with a female touch. All in all it is an easy and fun read.
I recommend this series for anyone who enjoys reading Percy Jackson by Rick Riordan and other mythology based fantasy novels.
Reviewed by:
Ashlee Burke
This might be the last day of the movement but when it comes to the cause, I say it's never to late. This is a topic the reviewers here at Reading at Dawn are happy to endorse: Diversity.


http://weneeddiversebooks.tumblr.com/keyposts
http://weneeddiversebooks.tumblr.com/post/83943947418/we-need-diverse-books-campaign
http://bookriot.com/2014/04/30/jump-weneeddiversebooks-campaign-help-change-world/