The Others by Anne Bishop

Book 15 in A to Z Challenge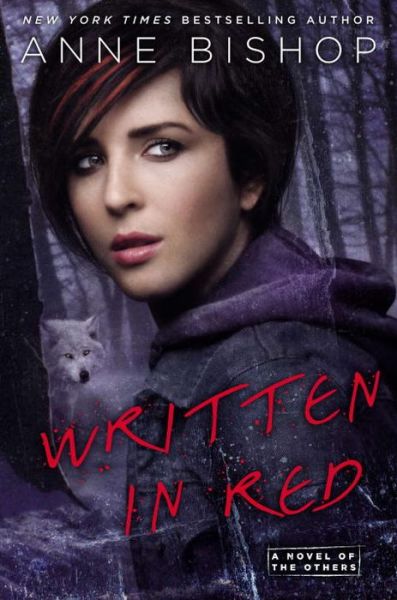 The Others is the new fantasy series by Anne Bishop, the author of the Black Jewels and Tir Alainn series. It is in nature and form very different from any of the other books by this author but it holds the same quality of the other books - an amazing depth and skill of world building and characters who lure, trap and hold the reader without ever letting him go.
Written in Red is the first of the books in this series and tells the story of a young woman named Meg, a Cassandra Sangue, a human who is held in benevolent ownership by other humans because they can, ostensibly, not be left to look after themselves. If Meg's skin is cut she tells prophecies, prophecies which can be highly lucrative. She has spent all her life in a private facility which sells those prophecies. She has been bred for it.
When she escapes she takes refuge with the Others, the original inhabitants of the world whose shape-shifter, vampire or elemental nature makes them the dominant power on Earth. Humans are food for the Others.
The book is an interesting mix of telling the story of how Meg learns to live in freedom and how the Others engage with her on the canvas of the larger power struggle between humans and Others. It is a fascinating representation of humanity as wasteful, self-centred, destructive race in the shadow of this powerful force of the Others whose harmony with the earth is a stark contrast to the image humanity presents. And still, whilst we follow Meg in finding her feet in this new world, follow the attempts, both physical and political, her owner makes to recapture her, it is both humans and others we get to know and sympathize with.
This is a fascinating fantasy novel which has incredible depth, both philosophically and emotionally. The reader is caught in the story, the fear and mystery, the adventure and threat, and is unable not to feel with them.
Reviewed by:
Christine Blackthorn
www.christineblackthorn.eu