Dorothy L Sayer, Author

Book 19 in A to Z challenge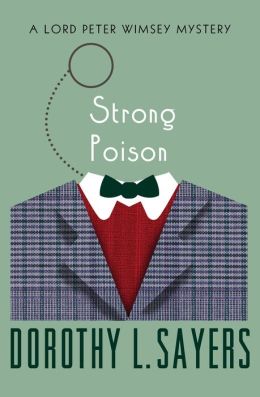 Dorothy L Sayers was one of the first women to receive a degree from Oxford - and then went on to write a series of detective novels which would become classics. She created a series of novels around the eccentric, and brilliant, accidental detective Lord Peter Wimsey - and later, the woman he tried to convince to marry him, Harriet Vane.
The books are a charming insight into England between and during the World Wars, an enchanting collection of who-dun-its with wit and sophistication - and towards the end surprising levels of romance.
What makes these books so fascinating - and engaging - are the levels of intelligence and culture interwoven with the characters. It is a window into the mind, and life, of deeply clever, and highly educated characters - in which the author never pretends to hide that high level of sophistication like a dirty secret. And still we are caught at every moment trying to figure out who did the dirty deed.
The series slips from pure intellectual enjoyment into something more emotionally engaging when the romance is introduced in Strong Poison. We fall in love with the detective a little here - because he falls in love with a woman whose life and existence had been unconventional at least.
Harriet Vane is an author of detective stories who is accused of killing her lover. Lord Peter Wimsey tries to save her from the gallows - and spends the next few cases, and years, trying to convince her to marry him.
The books, whilst written in the 1920s and 1930s, then were revived and developed further by a modern English writer, Jill Patton Walsh. So there are still new books, and new bodies, to be found today.
These books are not for the lowest common denominator, they are not for those scared of learning - but they are an utter joy for those who love to follow witty and intelligent characters. The emotions are believable and the characters utterly engaging. Within the books the reader can have a glimpse into a world long past, a society changed by two world wars - and fall in love a little bit.
Reviewed by:
Christine Blackthorn
www.christineblackthorn.eu